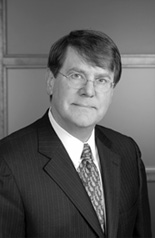 Industry Expertise
Industrial
Technology
Oil & Gas
Contact Information
555 Madison Ave.
19th Floor
New York, NY 10022

Office: (212) 308-8080
Fax: (212) 308-1309
Partner – Oil & Gas
John Ebeling joined Battalia Winston in 1999, as Partner, and currently has over 25 years of North American and international, retained executive search, executive assessment, and management consulting experience. John continues to conduct significant search assignments for clients in Europe, the Middle East, Russia and Africa; recent search assignments within the Oil and Gas industry have been concentrated in Houston, Texas, EMEA, Canada (Alberta and Ontario), and in South America. After having completed search assignments for Fortune 500 clients including the General Electric Company, General Mills, Mobil Oil, AT&T and Coca-Cola, he is filling officer level positions worldwide. He has devoted much of the past ten years to building a
management team for a $1.5 billion client, with operations in North America, Europe, Japan and Asia. For the past five years, he has completed eight Presidential and two Chief Executive Officer search assignments for Oil and Gas Industry clients, private equity firms, corporate clients (ShawCor Ltd.) and an international entrepreneur based in Dubai and in D?sseldorf, Germany.
Since 2005, John has completed senior, ?high profile? search assignments for the Oil and Gas Industry, including the C.E.O. of a leading $1.5 billion OFS competitor, the President (of a $160 million acquisition), Senior Vice President of Europe, the Middle East and Africa, Global Vice President of Manufacturing, President of a $60 million pipeline inspection services company located in Alberta, and Vice President / General Manager of South America.
Prior to entering the executive search profession, John served as a commissioned, R.A. officer in the United States Army worldwide. He received his Bachelor of Science degree in Pre-Medicine and Biology from the Virginia Military Institute in 1971.
An avid fresh and saltwater fly fisherman and fly tier, John travels worldwide in the pursuit of trout. John has managed several pro bono search assignments for nationally recognized conservation organizations including Trout Unlimited.