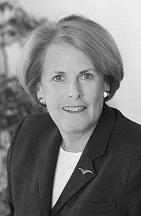 Industry Expertise
Industrial
Consumer
Legal, Risk, Compliance
Not-for-Profit
Media & Entertainment
Contact Information
555 Madison Ave.
19th Floor
New York, NY 10022

Office: (212) 308-8080
Fax: (212) 308-1309
Chairwoman & CEO
Dale Winston is Chairwoman and Chief Executive Officer of Battalia Winston, one of the largest woman-owned executive search firms in the United States.
Dale's career in executive search spans over 25 years. She has successfully recruited board members and high profile CEO's, CFO's and senior management to many of the top publicly and privately held companies throughout North America and abroad.
Dale has been featured in many media outlets including the Wall Street Journal, CBS News, CNN, CNBC and U.S. News and World Report. In 2008, Business Week recognized Dale as one of the Top 100 Most Influential Headhunters in the World.
A graduate of Finch College with a B.A. in Psychology, Dale is active in her community. She is a member of the Urology Research Program Advisory Board of N.Y.U. School of Medicine and has served as a Board member and Chair of the Communications Committee of the Association of Executive Search Consultants. In 2003, the Association of Executive Search Consultants awarded Dale the Gardner W. Heidrick Award for outstanding contribution to the executive search industry.
Dale is married and has two sons. She enjoys golf and travel.